*Must be entered in LOTSA Salmon Tournament to participate in 323 Tournament.
323 Tournament Registration
Registration Form (click to open)
Sorry. This form is no longer available.
323 Participant List (click to open)
Displaying 101 - 40 of 40
No entries match your request.
2023 Tournament Winning Team – Royal Flush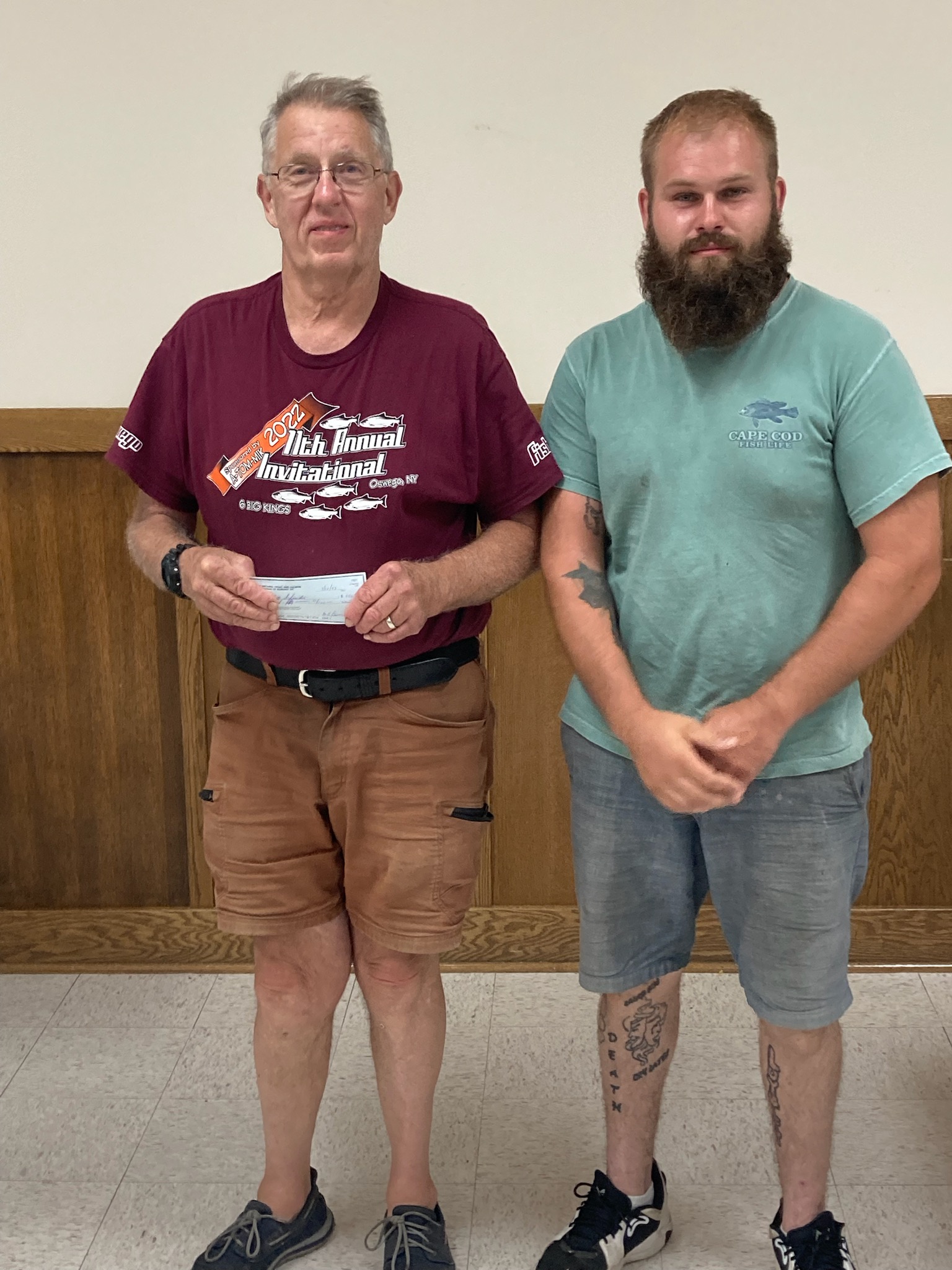 Tournament Format
3 fish weighed in over 2 days with 3 winners! Any fish weighed in on the 1st day cannot be replaced by a bigger fish on day 2.  Fish must be weighed in the day they are caught. Teams are NOT required to fish both days to fish this tournament. 1 of the fish weighed can be a trout of any species (brown, steelhead, laker…etc) and be a minimum of 25 inches.
Tournament Date
Friday July 14th & Saturday July 15th, 2023, with Sunday July 16th reserved as a rain day in case of inclement weather on Saturday. Registration: Required via LOTSA Website with Deadline of Tuesday July 11th.
Weigh In Location: Olcott Fire hall, 1691 Lockport-Olcott road, Burt NY 14028
***Alternative date and weigh in location will be the same as the LOTSA Salmon Tournament and become a single day event in case the Curt Tournament was postponed
Entry Fee
$50 per boat. Entries capped at 60 boats.
Payout & Prizes
100% payout to the top 3 spots. 
1st – 50%, 2nd – 30% and 3rd – 20%
Based on the final number of entries, payouts will be adjusted accordingly.
Past Tournament Winners
2023 Tournament Results
1st Place – Royal Flush 69.19 lbs
2nd Place – STREAKER 62.09 lbs
3rd Place – D-Day 60.14 lbs
2022 Tournament Results
1st Place – Team Redemption 71.14 lbs
2nd Place – Happy Daze 59.74 lbs
3rd Place – Adventure 58.27 lbs
2021 Tournament Results
1st Place – MEAN MACHINE. 61.53 lbs
2nd Place – STREAKER. 57.58 lbs
3rd Place – Keepreelin. 56.29 lbs
2020 Tournament Results
1st Place – Copper Steel, 46.13 lbs
2nd Place – Pain Killer, 46.07 lbs
3rd Place –  Diversion, 43.84 lbs
2019 Tournament Results
1st Place – 4 Poles, 70.12 lbs
2nd Place – Mean Machine, 70.11 lbs
3rd Place –  Salmonella, 68.25 lbs
2018 Tournament Results
1st Place – Reel Therapy, 68.83 lbs
2nd Place – Plaing Hookey, 65.67 lbs
3rd Place –  4-Poles, 62.19 lbs
2017 Tournament Results
1st Place – Salmonella, 72.46 lbs
2nd Place – Streaker, 70.99 lbs
3rd Place –  4-Poles, 65.11 lbs
2016 Tournament Results
1st Place – Fisherman's Daughter, 65.56 lbs
2nd Place – Mean Machine, 63.99 lbs
3rd Place – Playing Hookey, 62.28 lbs