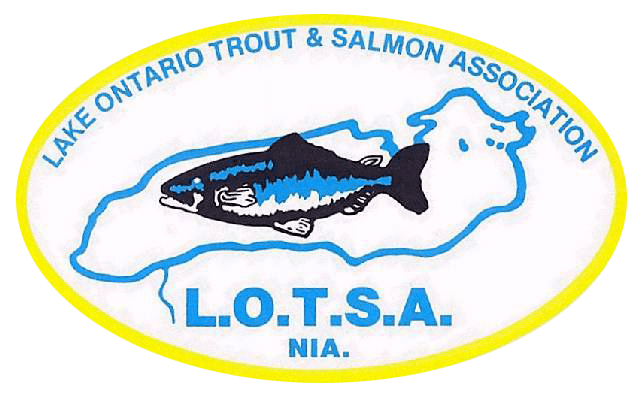 Lake Ontario Trout & Salmon Association (LOTSA)
LOTSA is a Not-For-Profit group of mainly weekend recreational fishermen who are dedicated to the enhancement and promotion of the Lake Ontario Sport-Fishery. LOTSA places a heavy emphasis on Education including recruiting new Anglers to the Lake Ontario Fishery and providing continual Education opportunities for the experienced Anglers.
LOTSA meetings are held on the 2nd Thursday of certain months (see events below) at 7:00 p.m. at the North Amherst Fire Company, 2200 Tonawanda Creek Rd, Amherst, NY 14228 and usually feature an informational seminar on a particular topic relating to the Lake Ontario fishery. Each meeting also features a sharing of information on the current fishing conditions.  Get Directions >>
Latest Club News & Happenings
2023 LOTSA Salmon School – SOLD OUT
Thank you to everyone who signed up for the event.
Register or Renew your LOTSA membership as well as view the current LOTSA Membership list.
The well-known, in-depth salmon school of detailed instruction taught by top captains.
A fun tournament with simple rules that encourages family participation & promotion of the fishery.
Free tournament for LOTSA Members only. 3 Fish tournament – Salmon Only! NEW- BIG FISH FRIDAY! $150 payout to largest salmon weighed in!
"Fishing is much more than fish. It is the great occasion when we may return to the fine simplicity of our forefathers... "
______
February 6th 2023, Monday
Come on, Join Us!
We are always looking for new members. Young, old, amateur or pro – consider joining us!