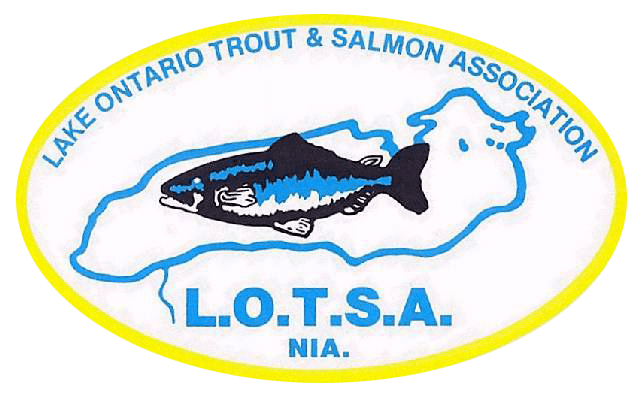 Lake Ontario Trout & Salmon Association (LOTSA)
LOTSA is a Not-For-Profit group of mainly weekend recreational fishermen who are dedicated to the enhancement and promotion of the Lake Ontario Sport-Fishery. LOTSA places a heavy emphasis on Education including recruiting new Anglers to the Lake Ontario Fishery and providing continual Education opportunities for the experienced Anglers.
LOTSA meetings are held on the 2nd Thursday of certain months (see events below) at 7:00 p.m. at the North Amherst Fire Company, 2200 Tonawanda Creek Rd, Amherst, NY 14228 and usually feature an informational seminar on a particular topic relating to the Lake Ontario fishery. Each meeting also features a sharing of information on the current fishing conditions.  Get Directions >>
Latest Club News & Happenings
Don't forget that this Thursdays LOTSA meeting has been rescheduled to Thursday September 15th due to the Bills season opener. The discussion on the 15th will be a recap of the 2022 season with several club captains. Come on out and talk some fishing and tell us how YOUR season has been.
2023 LOTSA Salmon School
Attention Great Lakes Salmon Fishermen! The Lake Ontario Trout & Salmon Association (LOTSA) is proud to (once again) host its well-known in-depth Salmon School on Saturday, February 18, 2023. This highly acclaimed school, now in its 13th year, has become the premier Salmon School anywhere in the Great Lakes. What started out as a local event now attracts many diehard salmon anglers from around the Great Lakes and Canada attending. The School, coupled with all the trout and salmon exhibitors at the Greater Niagara Fishing Expo (February 16 – 19), makes this a "must attend" winter event for many.
Each year the intense class is enhanced based upon the input from those who attended the previous School. Based upon that input, Capt. Vince Pierleoni (Lake Ontario west end and north shore), Capt. Russell Gahagan (Lake Michigan) and Capt. Rob Mallory (Lake Ontario east end) have been selected to be the main instructors for the 2023 School. The School again will be targeted for the experienced Lake Ontario Salmon Fisherman as Vince, Russell and Rob will do a "deep dive" into the specific tools and techniques they utilize to make them consistently successful chasing Kings. The focus will be on the 3 main (open lake) Lake Ontario Salmon fishing periods (May, July, and August) and dive into the more technical aspects for each of these months relating to location, the "right" water, deep-water King tactics, locating and catching offshore Kings and on fishing "meat" among many other tactics. This instruction will include some detailed video footage which should help the learning process.
Click here for more details on the School LOTSA Salmon School | Greater Niagara Fishing & Outdoor Expo (niagarafishingexpo.com)
It's not too early to start making you plans to attend with your fishing buddies.
Register or Renew your LOTSA membership as well as view the current LOTSA Membership list.
The well-known, in-depth salmon school of detailed instruction taught by top captains.
A fun tournament with simple rules that encourages family participation & promotion of the fishery.
Free tournament for LOTSA Members only. 3 Fish tournament – Salmon Only! NEW- BIG FISH FRIDAY! $150 payout to largest salmon weighed in!
"Fishing is much more than fish. It is the great occasion when we may return to the fine simplicity of our forefathers... "
______
September 29th 2022, Thursday
Come on, Join Us!
We are always looking for new members. Young, old, amateur or pro – consider joining us!